Tags
Ale Asylum, Ale House, Ballast Point, beer, Big Bay Brewing, Buffalo Water, California, Central Waters, Craft Beer, Delafield Brewhaus, Furthermore, Great Dane Pub, Hinterland, Horny Goat, Lakefront Brewery, Milwaukee, Milwaukee Brewing Company, O'so, Pearl Street Brewery, Rhinelander, San Diego, Sprecher, Stonefly, tours, Tyranena, Water Street Brewery, Wisconsin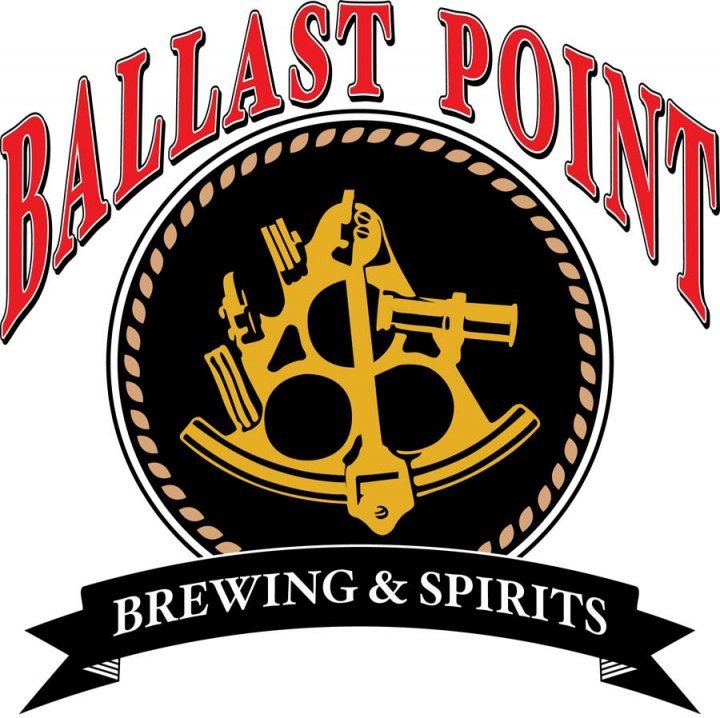 I realize this blog is about Milwaukee, Wisconsin so please bear with me. I do have a point that brings us back to Brew City.
Last week, I was in San Diego, Cali. visiting some family, and we took the opportunity to visit a local, craft brewery as neither of us had ever been to one out of the state. Ballast Point Brewing & Spirits was a ten minute drive from my sister's house and on a previous visit to San Diego I had enjoyed drinking some of BP's beer I had acquired at a local liquor store.
First, I have to say, that when looking up the local craft breweries in San Diego, we discovered an astonishing fact (well, astonishing to us): none of the breweries that give tours in San Diego actually allow consumption of beer or liquor on their tours. That alone is like stepping into the Twilight Zone for people who hail from Milwaukee where you drink your beer before, during and after the tour- and then proceed to the closest bar and drink some more.
We showed up at the tasting room about an hour before the tour- enough time to try the 5oz samplers they had of 6 out of the 9 beers they had on tap. The bartenders were friendly enough, though several of the patrons looked very out of place.
Once on the tour, the absence of beer in people's hands was noticeable in the fact that it was QUIET. No one on the tour spoke besides the tour guide and myself. It was a small group; there were only eight of us- and two of them worked there. We had to wear safety glasses (What?!? There are safety hazards in a brewery?). However, the cool thing was the brewers and team were there brewing, labeling and whatever else one does when one works in a brewery (besides drinking).
The tour guide, while sweet and friendly, did not know much about the brewing process.  I could have told the group more about it just from how often I frequent the Lakefront and Milwaukee Brewing Company tours; however, the group did not seem genuinely interested anyway.
Looking around, the facility was larger than MBC's 2nd Street brewery, but smaller than Lakefront's. If I remember my numbers correctly, they produced 20,000 barrels last year and plan on brewing 30,000 this year. Their BAC (that's "Big Ass Cooler" for those of you who have yet to go on a Lakefront tour) is so large, they can't even fill half of it. With the expansions they have planned this year, they will have the capacity to brew 60,000 barrels next year and plan to grow out of their current facility within a few years. They also run two home brew store locations in the San Diego area.
I proudly shared with our tour guide that the barley they were using in most of their brews came from Chilton, Wis. which was only approximately two hours from where we lived.
One quarter (maybe less) of the brewing facility was devoted to their newest project- distilling spirits. It sounds like the whole operation is doing quite well. I'm not surprised. Of the few craft beers I tried in my two trips to San Diego in the past month, theirs is by far the best. Their Calico Amber Ale was one of the better ambers I've tried. They had a cocoa chile imperial porter that was surprisingly good as well.
Don't go running out to Discount Liquor to find a six-pack of Ballast Point, though. While they are currently being distributed in five countries, they are only in 16 US states and Wisconsin is not one of them. With the new distribution laws passed in Wisconsin last year, we may not see their beers on our liquor store shelves for a while. Also, they need to step up production to meet the demand in their current states first. The ability to double their production next year will help.
Although we enjoyed ourselves, we left with a feeling of pride (okay, and maybe with our noses a little bit in the air). Milwaukee is still where it's at in terms of brewing- or at least as far as I'm concerned. We have a growing craft beer community in this city that's expanded now to include several parts of the state. And the beer they're making really can't be surpassed. Okay, maybe I'm just a little biased.
For more information on Ballast Point, visit their website here.
If you'd like to try some local brews, check out these breweries:
From Milwaukee
Lakefront Brewery
Milwaukee Brewing Company
Sprecher Brewing Company
Stonefly Brewing Company
Horny Goat Brewing Company
Buffalo Water Beer Company
Big Bay Brewing Company
Other Wisconsin Breweries
Ale Asylum – Madison
Central Waters Brewing Company – Amherst
Furthermore Brewery – Spring Green
Lake Louie Brewing – Arena
O'so Brewing Company – Plover
Pearl Street Brewery – La Crosse
Rhinelander Brewing Company – Rhinelander
Tyranena Brewing Company – Lake Mills
Wisconsin BrewPubs
Milwaukee Ale House – Milwaukee & Grafton
Water Street Brewery – Milwaukee, Grafton & Delafield
Hinterland Brewery Restaurant – Milwaukee & Green Bay
Delafield Brewhaus – Delafield
Great Dane Pub & Brewing Company – Madison (4 locations) & Wausau
And those are just the ones I've tried so far. If I missed your favorite Milwaukee/ Wisconsin brewery/ brew pub, let me know in the comments.